The Mansfield Artisan Gallery, located in Old Mansfield Village, was co- founded by Dave Gahimer and Bill Osmon to provide a gallery in support of artisans in western Indiana and eastern Illinois. It was our goal to provide a source for original art at affordable prices to serve the thousands of tourists who visit Mansfield, Indiana during the famous Covered Bridge Festival and throughout the spring, summer and fall seasons. Our gallery and Inn is open to serve artists as a place to display their art, create their art and take advantage of a modern inn just minutes away from a number of historic sites.
Another new addition by Dave Gahimer.... (more)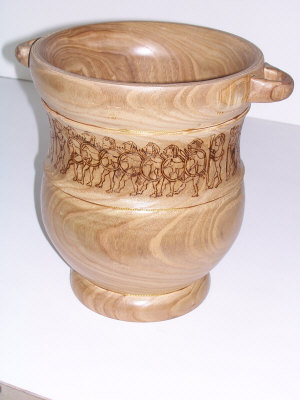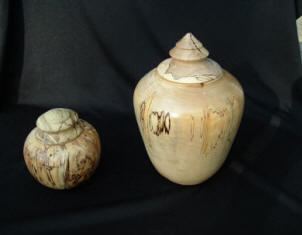 NEW ITEM FROM DAVE GAHIMER
CLICK ON IMAGE FOR LARGER VIEW..
KYLIX OF THE LILIES IN CATAWABA AND WALNUT