The Artisan Gallery
Mansfield Guest Inn
Mansfield, IN
The Artisan Gallery, a juried gallery, was created by Dave Gahimer and Bill Osmon to provide local and regional folk artisans with the opportunity to present their work in the historic and beautiful setting of Mansfield, Indiana. Most people think of the Covered Bridge Festival when Mansfield, Indiana is mentioned. In contrast, we have created a contemporary folk art gallery on the banks of the Big Raccoon Creek adjacent to the historic 1867 Mansfield Covered Bridge. Hundreds of tourists visit Mansfield throughout the summer and during the small festivals held each month. It is our goal to encourage the identification of Mansfield as a destination to purchase affordable original folk art and become familiar with the wide array of artists in this area.
There are two opportunities for artists to take advantage of the gallery. First, you may submit your work for inclusion in the gallery at a commission cost of 10 percent of purchase price. Additionally, you may setup your E-Z Up at no cost in the lawn of the Guest Inn or at creek side in our park. You may display your work any time you choose; this includes during the small festivals, weekends or during the week. Several artist groups have used the Creekside Park as a setting for capturing a unique view of the Covered Bridge. Unique perspectives of the bridge, creek and historic mill serve as attractive materials for painters.
Please visit the gallery and learn more about our mission and commitment to the arts. Please review our websites: www.mansfieldguestinn.com
www.mansfieldartisangallery.com
Feel free to call me at 812.251.7660 or email me at wro1@verizon.net if you have any questions.
Bill Osmon, Mansfield Artisan Gallery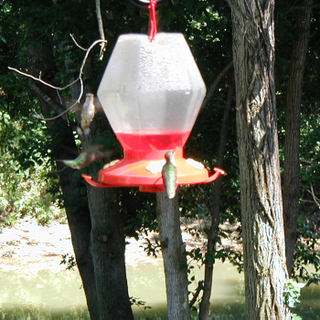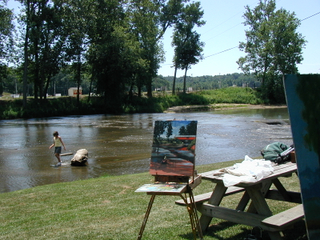 Another advantage offered to folk artists is the opportunity to stay in the Mansfield Guest Inn at a two nights for one rate. The Mansfield Guest Inn is located in the heart of Parke County and provides the artist with a home base to explore the many sites that will inspire and inform your work.
A deep discount is also provided to artists who wish to explore the abundant nature in the region by canoe. Eagles soar, our Giant Blue Heron is always at the Creekside Park and the red fox is seen romping in the meadow every day.