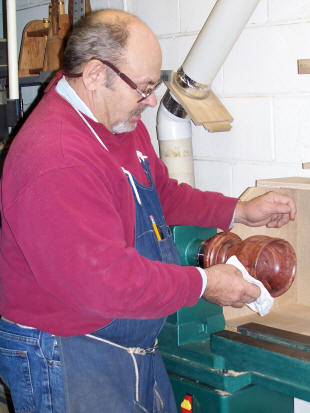 websites:
email: gahimer.dave@gmail.com
phone: 765.592.3723
mailing address:
4564 South Hook Road
Rockville, IN 47872
studio:
4564 South Hook Road
Rockville, IN 47872
Services Offered:
Apprenticeship Opportunities/W
Doing demonstrations
Offer Works for Sale
Education presentations to schools
Commission Works
Exhibitions/Demonstrations

Availability:
I am retired from Rose-Hulman Institute of Technology in Terre Haute.

Fees:
All works are reasonably priced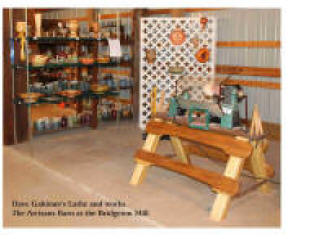 Click image for larger view.....
Dave Gahimer has been involved in wood working since childhood. Raised in south east central Indiana's Shelby county, in the small community of Blue Ridge, Dave was beside his father, Virgil Gahimer as he made furniture for their home. Dave took Waldron High school shop under Jessie Maurice Trotter and built one of Trotter's famous Grandfather clocks as his senior project. Trotter patterned his design after the Grandfather clock on the stair landing at the Lenoir Mansion in Madison Indiana.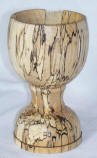 Dave continued woodworking and furniture making at the hobby shop on the Submarine base, New London Ct. His fellow woodworker there was also making furniture for his young family, a young Lt. by the name of Jimmy Carter. After the Naval submarine service Dave had access to the wood carpenter shop at Rose-Hulman Institute of Technology in Terre Haute Indiana where he was on the staff of the Electrical Engineering dept. He built many pieces that are on display across the RHIT campus. The slat bench displayed on the "Body of Work" page on www.parkecountyartisans.com website was co-designed with Hoosier artist, and close and dear friend Omar "Salty" Seamon. Salty, while known for his watercolors was also an accomplished woodworker. When Dave & Dorothy, who was on the staff of the Indiana State University Library in Terre Haute, built their home in rural Parke County, they built a wood working shop into the design. Dave has built Roll top Desks, tables, chairs, cabinetry, not to mention a 3500 sq. ft. Geodesic Dome solar heated home.

My interest in wood ranges from managing our Classified hardwood forest through timber harvest and saw milling to proper lumber drying. Almost everything I make in my shop/studio was once growing leaves on our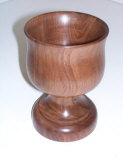 property. Having been involved with engineering most of my life, I enjoy the challenge of the design and procedure of every project. My current primary interests are Artistic turning and Early American furniture.

I have studied and admired the turning design of the Greeks and Romans. My pieces tend to show elements that they learned were pleasing to the eye thousands of years ago. I believe that the beauty of a turned object starts with the form, and is drawn to the color and figure of the wood. Although I turn traditional objects, I like to include material other than wood, like brass, glass and acrylic as it adds interest and eye appeal.

I like to study paintings by the past great masters. You might notice that they quite often include turned objects, cups, goblets, candle sticks and Urns. Close analysis will reveal that the paintings disclose items that people used daily in the time that they were painted. I believe that beautiful turned objects are timeless, and are appreciated and loved today as they were 600 to 2000 years ago.

Dave Gahimer